Science for Humanity [Online Event]
Science for Humanity [Online Event]
Presented by SGInnovate
Partnered with Embassy of Switzerland in Singapore
Innovations in science and technology have fundamentally transformed the human landscape of the 21st century. From innovative urban solutions and health technologies to sustainable food and energy sources, this rapid development of science and technology has changed the way we live, work and play, delivering stronger economic progress and higher quality of life. However, at the same time, these advancements continue to raise global ethical, environmental and social issues such as climate change, social inequality and digital divide.
The world needs to harness all the efforts that are going into science and technology for society and people. Ultimately, the vast improvements in science and technology have immense potential in enhancing quality of life and building more resilient and liveable communities.
Signifying the importance of science and technology to the Singapore and Swiss economies, and to the world in general, SGInnovate and the Embassy of Switzerland in Singapore are co-presenting this online event, Science for Humanity. We aim to bring together a global community of scientists, corporate innovators, entrepreneurs and investors, government and international partners to discuss the promise of science to benefit humanity, and how science, technology and innovation could be the game changers that bring us closer to a better, safer, more sustainable world.
Date: 4 June 2020 (Thursday)
Time: 4:00pm – 5:00pm (UTC+8)
Programme: 
4:00pm – 4:05pm: Opening Remarks by SGInnovate and the Embassy of Switzerland in Singapore
4:05pm – 4:45pm: Panel Discussion on Science for Humanity
Prof Dr Nicole Wenderoth, Professor for Neural Control of Movement, ETH Zurich and Programme Director – Future Health Technologies, Singapore-ETH Centre
Dr Carolina Pinart, Global Product Director – New Generation Technologies, Nestlé
Mr Nicholas C. Niggli, Deputy Secretary General at the Republic and State of Geneva, Switzerland
Moderated by Ms SzeKi Sim, Head – Community and Brand, SGInnovate
4:45pm – 5:00pm: Q&A
Speakers' Profiles: 
Prof Dr Nicole Wenderoth, Professor for Neural Control of Movement, ETH Zurich and Programme Director – Future Health Technologies, Singapore-ETH Centre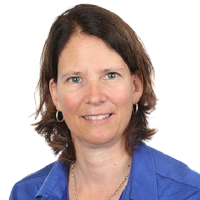 Dr Nicole Wenderoth is professor for Neural Control of Movement in the department of Health Sciences and Technology at ETH Zurich – the Swiss Federal Institute of Technology Zurich. She also serves as director of the Institute for Human Movement Sciences and Sport at ETH Zurich.
In Singapore, Prof Wenderoth leads the Future Health Technology (FHT) programme at the Singapore-​ETH Centre (SEC) as its founding director. The FHT is developing a mobile health technology concept with the aim of transforming the healthcare system towards a community-​based and patient-​centric model. To achieve this, the FHT will work closely with NUS, NTU, and DukeNUS, as well as Singapore-based clinical partners and government agencies.
Prof Wenderoth actively pursues translation with the aim to deliver evidence-​based concepts and technology for improving rehabilitation training in special populations, such as children with developmental disorders or adult stroke sufferers. Her lab in ETH Zurich works on Systems Neuroscience with an emphasis on neuromotor control, by developing non-​invasive interfaces for measuring and modulating neural processes in the healthy and disordered human brain. In FHT, Prof Wenderoth is one of the principal investigators developing new Connected Rehabilitation Technology and Assistive Devices.
Dr Carolina Pinart, Global Product Director – New Generation Technologies, Nestlé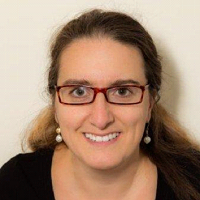 Carolina Pinart is the Global Product Director for New Generation Technologies at Nestlé, in charge of industrialising emerging technologies across the Group such as AR/VR, AI, chatbots, advanced nutrition or voice. She holds a PhD in Engineering from the Technical University of Catalonia and has conducted business studies at the London Business School and New York University.
Prior to Nestlé, she was the Chief Operating Officer of a New York City based startup, where she developed and launched an app ecosystem to match taxi supply and demand in real time. She also led Telehealth and Connected Car product development and new business launches for wireless carrier Telefónica, based in Madrid and the UK, with operation in Europe and Latin America.
Carolina started her career as a consultant for Altran in France and worked in research and innovation for Siemens in Germany and for a leading technology centre in Barcelona. Over that period, she published over 70+ papers in international journals and conferences and obtained one patent in diverse areas such as mobile video, wireless communications and optical networking.
Mr Nicholas C. Niggli, Deputy Secretary General at the Republic and State of Geneva, Switzerland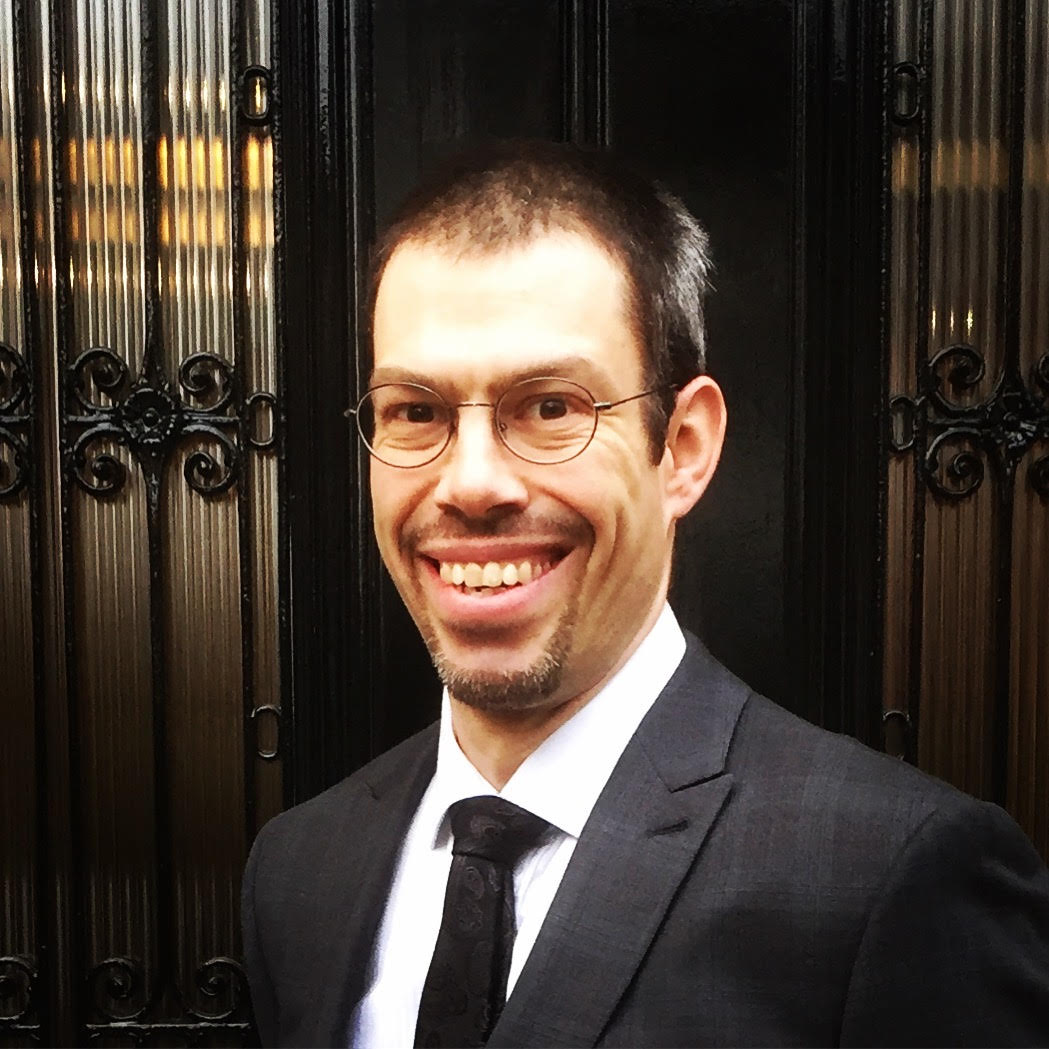 Over nearly two decades of work as senior negotiator, chairperson, mediator, lecturer, director general and deputy secretary general respectively, Nicholas C. Niggli has developed outstanding experience and expertise in international trade, multilateral governance, economic, science and digital diplomacy, institutional investment, sustainable development as well as multi-stakeholder coalition building.
Nicholas is currently Deputy Secretary General at the Republic and State of Geneva. His mission is to create conditions favouring the emergence of new sources of growth as well as innovation, but also to strategically position Geneva as a global hub for innovative digital governance as well as for sustainable and regenerative economy. To do so, he is building innovative partnerships between Geneva's key economic clusters and its network of multilateral governance actors, creating high-value platforms to make Geneva a laboratory of the future of the economy and governance 2.0. In 2018, Nicholas negotiated the arrival of the Global Network of Financial Centres for Sustainability Secretariat in Geneva. In 2019, he initiated the Building Bridges Initiative, which focuses on creating entirely new forms of cooperation between sustainable finance and global governance. During that same year, the Geneva Centre for Security Policy made him a Fellow.
Since 2012, Nicholas has also been lecturing on complex negotiation dynamics, transformative leadership, intercultural communication, innovation in global governance mechanisms and change management as part of the International Negotiation & Policy (INP) Executive Master at the Graduate Institute of International & Development Studies, one of the World's leading institution of research and higher education dedicated to the study of international affairs.
From May 2013 to April 2017, Nicholas was Head, Economic, Finance, Science & Innovation Section at the Embassy of Switzerland in the UK, a posting for the Swiss Federal Department of Foreign Affairs. In this capacity, he led a diplomatic team which promoted Switzerland's economic, financial and scientific interests in the UK, with special focus on innovation. Nicholas also oversaw the Swiss Business Hub UK and Ireland. He was Vice President of the Institute of Export and International Trade from 2016 to 2017. From July 2016 to April 2017, he has been engaged on managing the Brexit Referendum result, highlighting the importance of the bilateral ties between Switzerland and the UK in London's political, economic and financial circles.
From March 2002 to April 2013, Nicholas was part of Switzerland's trade diplomacy service and was based at the Permanent Mission of Switzerland to the WTO & EFTA. There he covered the Doha Development Round, initiated the International Services Agreement plurilateral negotiations (TISA), negotiated Accessions to the WTO as well as budget, administration and institutional issues as senior negotiator. From 2007 to 2013, he was Deputy Head of the WTO Division of the Mission.
From 2007 to 2012, Nicholas was Chairman of the WTO Government Procurement Agreement (GPA), which is worth US$ 1.8 trillion/year in market access opportunities. By 2011 he had led negotiations to improve disciplines for this key world economy sector, concluding a decade-long process. This was achieved by managing highly complex Ministerial level negotiations involving 42 countries. The resulting agreement created a breakthrough in terms of fighting against corruption as well as moving towards more sustainability in public procurement processes.
Nicholas holds 1st Class Honours Masters Degrees in Economic History & International Relations and has studied at the Universities of Geneva and Aberdeen as well as the Graduate Institute of International and Development Studies. A lifelong believer in the power of networks, he has created meaningful links with high-level human intelligences across the globe in government, business, finance & academia over the last 25 years.
A former track & field athlete and head coach, Nicholas is also passionate about polymathic, intercultural and humanistic education principles, ethnomusicology, books, maps, chess, go, uphill cycling, basketball, mountaineering and landscape photography.
Moderator's Profile:
Ms SzeKi Sim, Head – Community and Brand, SGInnovate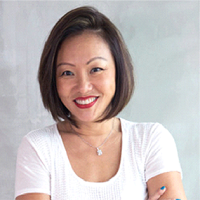 A seasoned and passionate marketer, SzeKi joined SGInnovate as part of its pioneer team in Sep 2016. She was entrusted with building the brand and communications team from scratch, to achieve SGInnovate's mission of enabling ambitious and talented men and women to build, commercialise and scale globally relevant Deep Tech innovations from Singapore. SzeKi also supports these entrepreneurial scientists in crafting, shaping and telling their stories – an important part of their go-to-market journey.
To promote Singapore as a place of thriving innovation in Deep Tech entrepreneurship, SzeKi leads the SGInnovate team in spearheading activities to create a holistic ecosystem, providing a platform where founders, researchers, academics, venture capitalists, corporations come together to share experiences in areas such as Artificial Intelligence, Autonomous Tech, Robotics, MedTech and Quantum Tech.
In less than three years, she has led the establishment of SGInnovate as a leading force in driving Deep Tech innovation and entrepreneurship in Singapore and internationally. SGInnovate has built a thriving community of over 34,000 people from across the ecosystem and clinched multiple awards including the Best B2B PR Campaign (Silver) at the Marketing PR Awards 2017, Outstanding B2B Campaign – Singapore (Merit) and Outstanding Overall Corporate Reputation Programme (Merit) at the PRISM Awards 2019, as well as the Best PR Campaign – B2B (Silver) at the Marketing PR Awards 2019.
Before SGInnovate, SzeKi's long career in marketing included leading teams with global technology brands such as Hewlett Packard, Motorola and Nokia regionally and globally. Her 15 years at Motorola saw her in various leadership positions including Head of Marketing – Asia Pacific for Motorola Networks, and Head of Marketing – Asia and Middle East for Motorola Solutions. At Nokia Siemens Networks (now Nokia), SzeKi was the Global Head of Customer Marketing for their Global Services organisation.
Topics: Artificial Intelligence / Deep Learning / Machine Learning / Robotics, MedTech / HealthTech / BioTech
---
as per our monitoring this Story originally appeared
* : ) here → *
{feedtitle}

Science for Humanity [Online Event]